With more and more people building extensions, either kitchen/diners or loft conversions, bifold doors are becoming more and more popular. There are many options for window dressings for bifold doors, simple curtains or voiles, roller blinds, perfect fit blinds or vertical blinds but we like the Allusion blinds. These offer a combination of the neatness of a vertical blind with the softness of a voile curtain.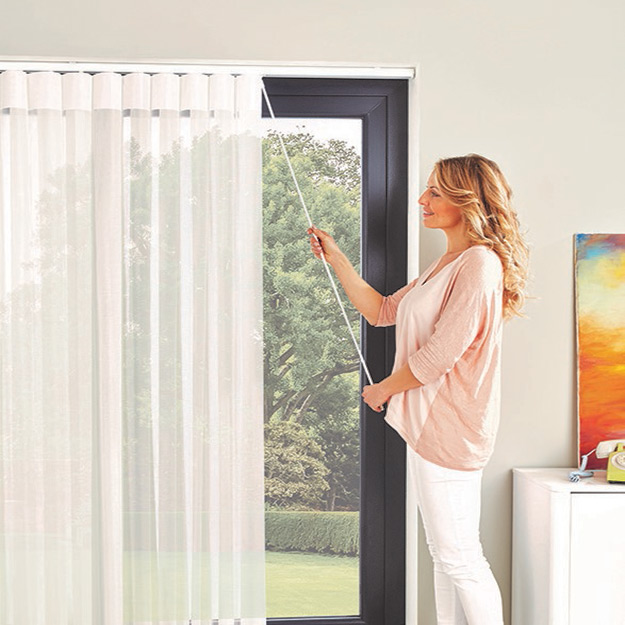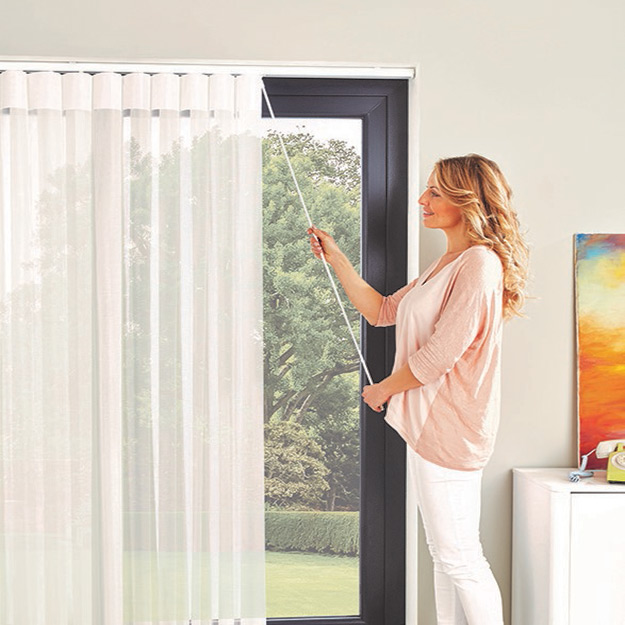 Allusion blinds really come into their own in larger windows and
bi-folding doors where their unique flowing fabric vanes allow you to enjoy both light and privacy.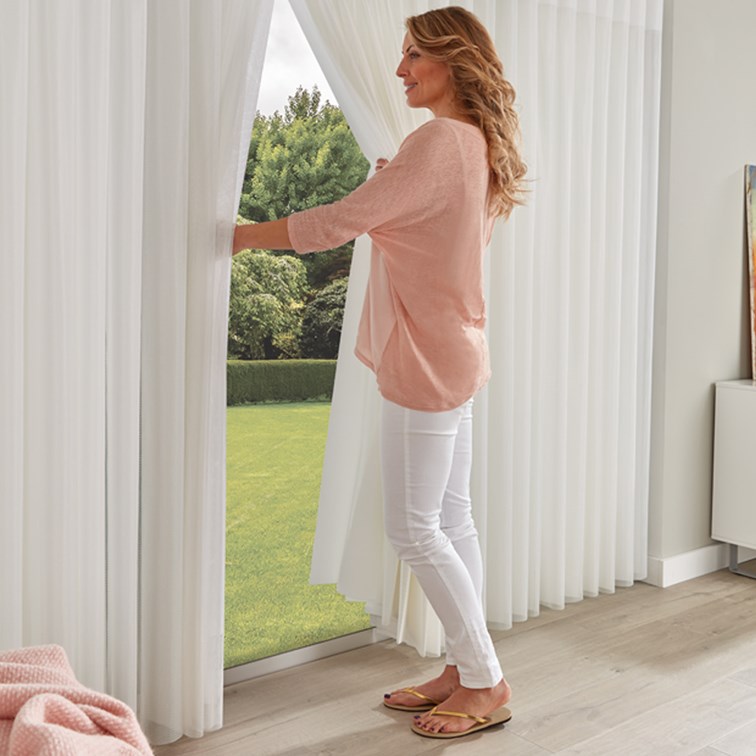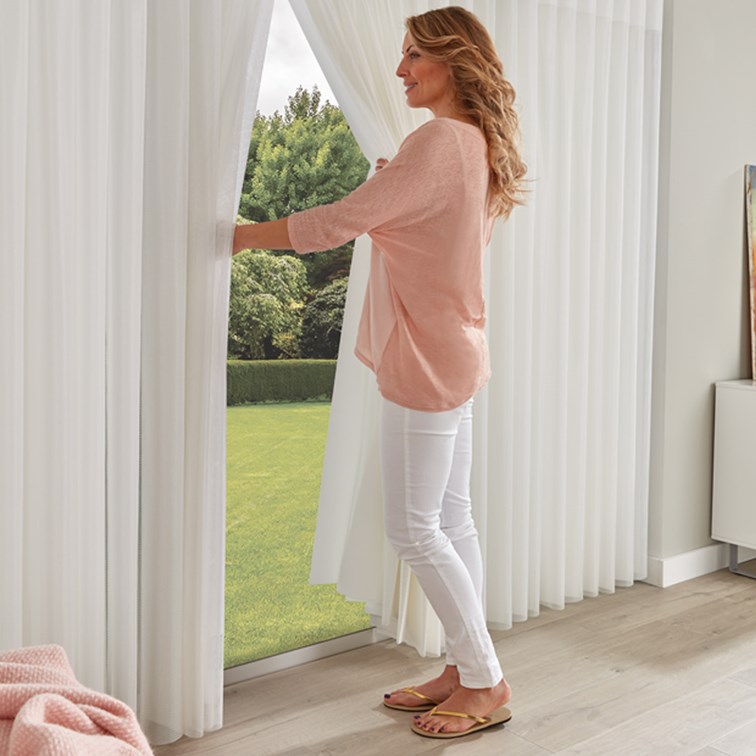 With the fabric vanes open during the day you can still enjoy
your view, when closed at night you can have total privacy, warmth and security
You can even walk through the blind to your outside space
whilst still retaining the ambience in your room.
Allusion blinds create a number of different privacy options for you to discover.

FULL VIEW
Slide the soft fabric vanes to one side to enjoy a clear outside view.
DAYTIME VIEW WITH PRIVACY
Open up the soft fabric vanes to the open position and enjoy subtle light diffusion with a view.
TOTAL PRIVACY
Rotate the louvres to close the blind fully for total privacy.

All our blinds are of course child safe and the Allusion blind is
another example of this. It comes with wand control giving you
complete piece of mind in a modern, efficient and practical way.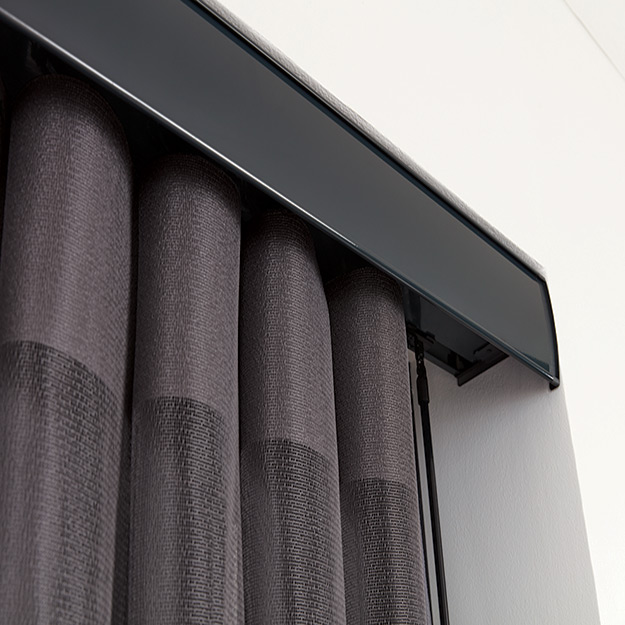 Please call us on 020 8399 3293 or visit our showroom situated inside The Bed Post in Surbiton to view examples and fabric samples for the Allusion blinds.